Which car phone holder is the right one for you? Let's find out, together. In this guide, we'll share some of the most important things to know when choosing your perfect car phone holder. That includes the different types or form factors on offer, some clever features to look out for and a selection of three of our absolute favourites. Let's get right into it!
Car phone holder features
There are also a range of features that you should consider before buying. Do you have a tablet or a very large smartphone that might need a specialised holder? Do you want a magnetic system that works extremely quickly but requires sticking a magnetic pad to your phone case? Is cable management an issue? Take a look and see for yourself!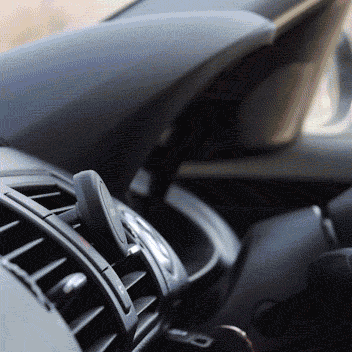 Magnetic car holders let you attach and remove your phone extremely rapidly, saving time and hassle. Generally, they work by sticking a small (and removable) magnetic pad to the back of your phone or case.
Tablet car holders are those designed for tablets rather than smartphones. While headrest car holders are the most common place you'll find tablet compatibility, you can also find other form factors with this capability.
Cable clip car holders provide a space for your cables to rest while your smartphone isn't in the car holder, making it easier to charge your phone or connect it to your car stereo once your phone is back in place.
Which one should I choose?The most important thing to see your car model, you are used to the line of sight direction, the function of the phone chuck is the above several kinds of magnet, simple operation;Clamped on both sides, the internal use of spring, the phone can be clamped tightly;Use gear action, the operation is simpler, but sometimes appear clip mobile phone is not very stable, in addition the fourth simple model, the bottom does not have a base, from here, of course, the more complex the one is better.For the base of the bracket, we can match different, you can choose the windshield, dust shield, air outlet, you can choose the chuck first, then choose the base, so that it is easier to choose.
The more products pls browns our website: http://www.dubangcarmount.com,
send your questions to us, we will reply you within 24 hours